Therapeutic Integrated Medical Massage(Myofascial Release)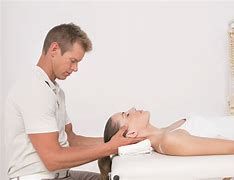 Myofascial massage is a technique used to treat injuries and discomfort, reducing pain and increasing range of motion. Myofascial massage differs from other types of massage in that it targets the fascia - the membrane surrounding muscles - rather than the muscle itself. Since fascia completely encases every muscle in the body, imbalances in the fascia can have serious effects on your range of motion and comfort level. While other forms of massage can overlook the fascia, myofascial massage focuses specifically on releasing tension in this important membrane.
Orthopedic/Medical Massage
Orthopedic massage is a style of massage therapy focused on treating painful conditions that affect the soft tissues of the body. Because orthopedic massage is designed to treat medical conditions, it requires extensive training. It involves releasing tense muscles, helping to stretch and lengthen tight muscles and tendons, and decompress rigid joints. My goal is to restore full health to the soft tissues of your body, both treating your specific conditions as well as improving your overall well-being.